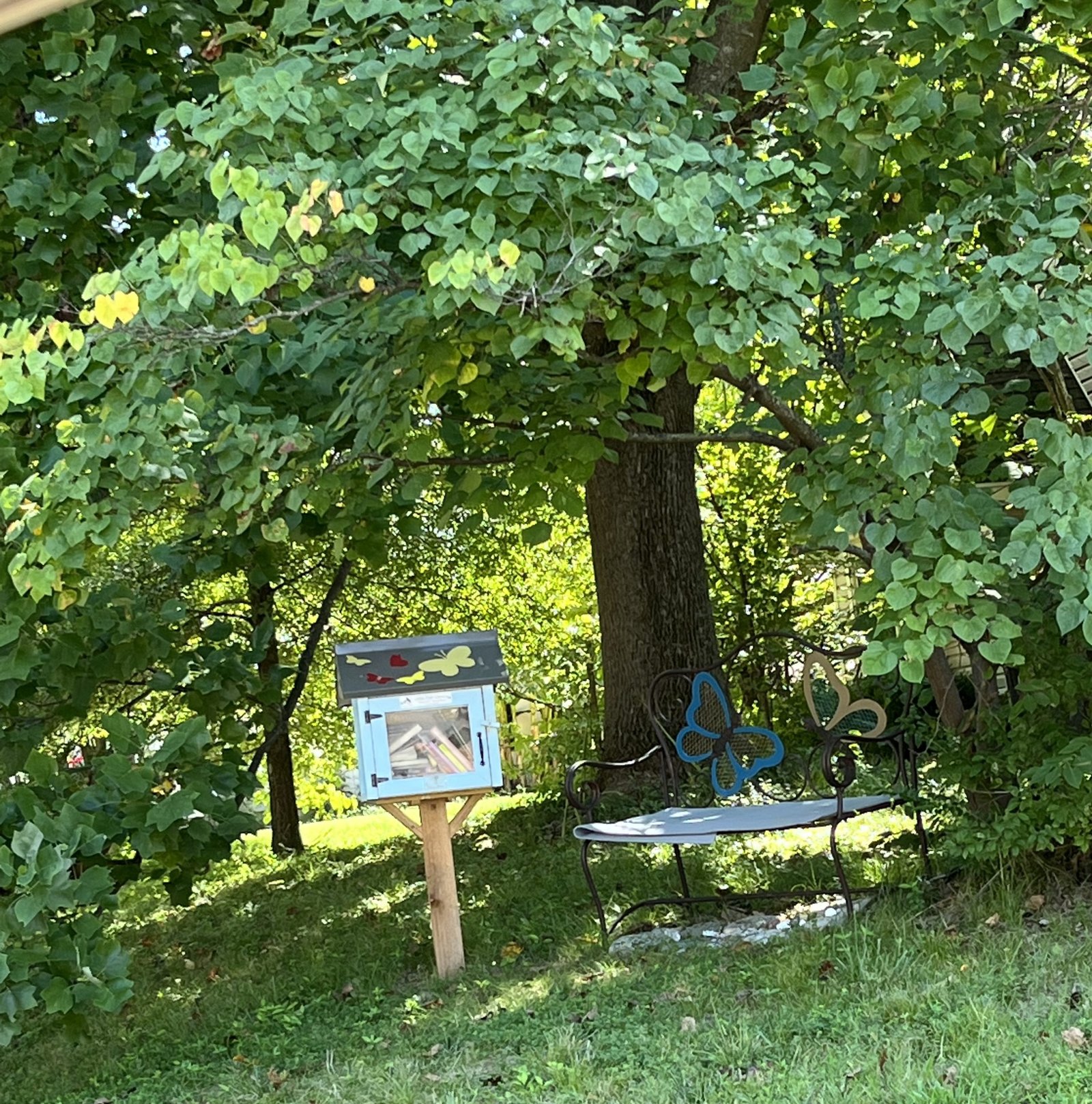 Does your community have one or several Little Free Libraries? I was amazed to find four of them within five minutes of my home. Sadly, the shelf of the second one pictured was empty. What is a Little Free Library?
Exactly what the name implies. From Little Free Library's website:
Our vision is a Little Free Library in every community and a book for every reader. We believe all people are empowered when the opportunity to discover a personally relevant book to read is not limited by time, space, or privilege.
All of the ones pictured here are accessible on a walk around the neighborhood. The books are free. You're encouraged to choose for yourself or your family. Add a few from your own collection for another to enjoy. Check here for locations near you.
Now that I've located the ones near me, I'm planning to add copies of my own books* — maybe with a "local author" sticker on the front. Where are the Little Free Libraries in your town? Consider starting one, if there isn't one yet.
Do an online search of images of Little Free Libraries. Many are pretty unique. So much creativity!
*You'll find all of my books right here.
Copyright 2022, Lynn U. Watson