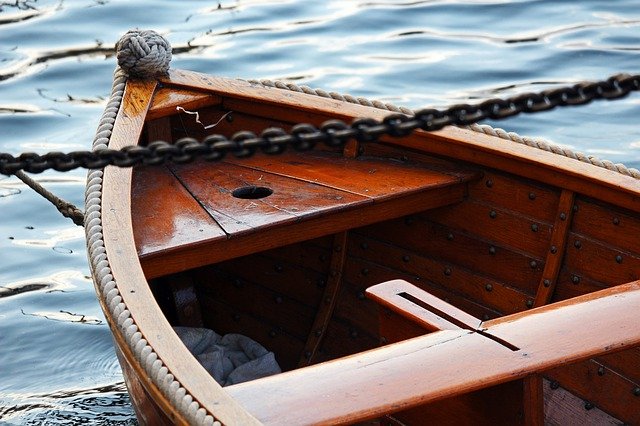 Two weeks ago an opportunity presented itself on my road to publication in the Christian fiction world. I'm incredibly excited, but I also light-heartedly joke about my Red Sea Revisions, as I tackle the task ahead. If I cross the sea successfully, the reward awaits.
My first preparation for the trip took me to the book of Isaiah:63. Verses 11-14. Moses and the Israelites had a challenge before them, but God's Spirit traveled with them, and God parted the sea. God did this for a reason: To bring glory to His name.
Like cattle that go down into the valley, the Spirit of the Lord gave them rest. So You led Your people, to make for Yourself a great and honored name.  
~Isaiah 63:14 (NLT)
It felt a bit presumptuous to claim those verses, but our Father God, the gracious Creator of the whole universe and everything in it, provides the Scriptures for our instruction and encouragement. I pondered the known and unknown obstacles before me and jumped in my boat to paddle through the ripples sure to come.
A mere three days later I crashed into the first giant wave. My tears were as plentiful as the waters of the wave that swamped my boat. Ready at that moment to say, "I quit" or "I can't", God reminded me of those words from Isaiah. He assured me His Spirit is with me, and He directed my endeavors along a different route through the choppy water, providing needed encouragement to forge ahead to the other side. I pray my journey honors His name and brings Him glory!
We all encounter the highs and the lows as we run, row, skip, jump, or simply walk toward our dreams. We all encounter those impossible-looking obstacles just as the Israelites did at the Red Sea. Do you have specific Bible verses that uphold you when you face problems and setbacks along the way?
Copyright 2021, Lynn U. Watson
Scripture quotations marked NLV are taken from the New Life Version, copyright © 1969 and 2003. Used by permission of Barbour Publishing, Inc., Uhrichsville, Ohio 44683. All rights reserved.
Photo from Pixabay